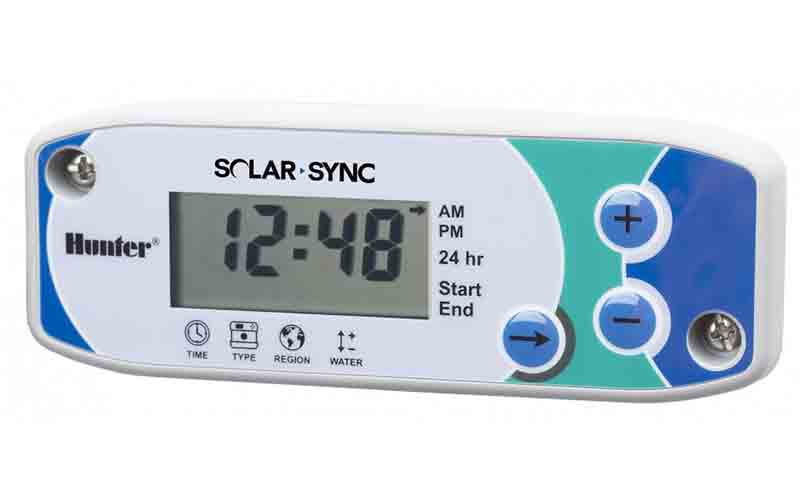 Solar Sync – Water Saving Controller
Take the guess work out of watering. The number one contributor to landscape and lawn problems is over/under watering.  The Solar Sync uses recent weather data to adjust the watering times of your sprinkler system up, down or off based on that data. This equates to healthier plants and water savings of 30% off your water bill!  Solar Sync's can be installed on any Hunter sprinkler system.
For more information, contact us, or call our office at 440-327-1936  and speak to a Quality Sprinkling Systems representatives.