Fertigation: Organic Fertilizer
Your irrigation system can do more for you than just irrigation your landscape. We can make it apply an organic soluble liquid fertilizer to your landscape. Making your investment work harder for you. In contrast to traditional methods, 3 to 6 applications per season. Frequent applications of organic fertilizer will ensure the landscape has a steady supply of nutrients for uptake. You eat everyday: Your lawn needs to eat everyday too. Fertigation "spoon feeds" you landscape, resulting in a healthy greener lawn, a safe environment and reduces fertilizer and water needs. Small fertilizer applications are more efficiently utilized by the landscape and fewer nutrients find their way into ponds, lakes and ground water.
For more information, contact us, or call our office at 440-327-1936 and speak to a Quality Lawn Health Services representative.
Four points to consider:
1. Utilize your existing irrigation system
2. Reduces overall water and fertilizer needs
3. Virtually eliminates fertilizer run off
4. Its organic soluble liquid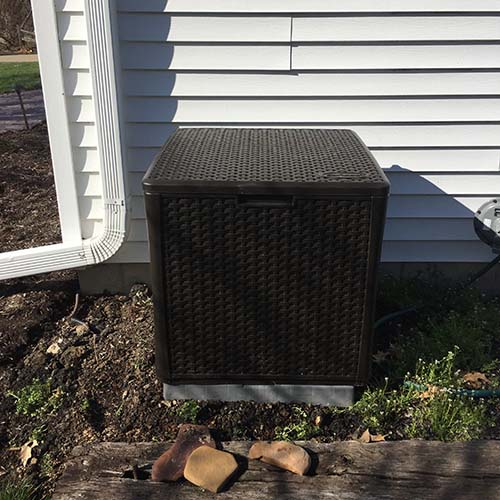 The pump is housed and concealed inside a decorative garden box. The decorative box is placed in an out of sight area of your landscape near the backflow.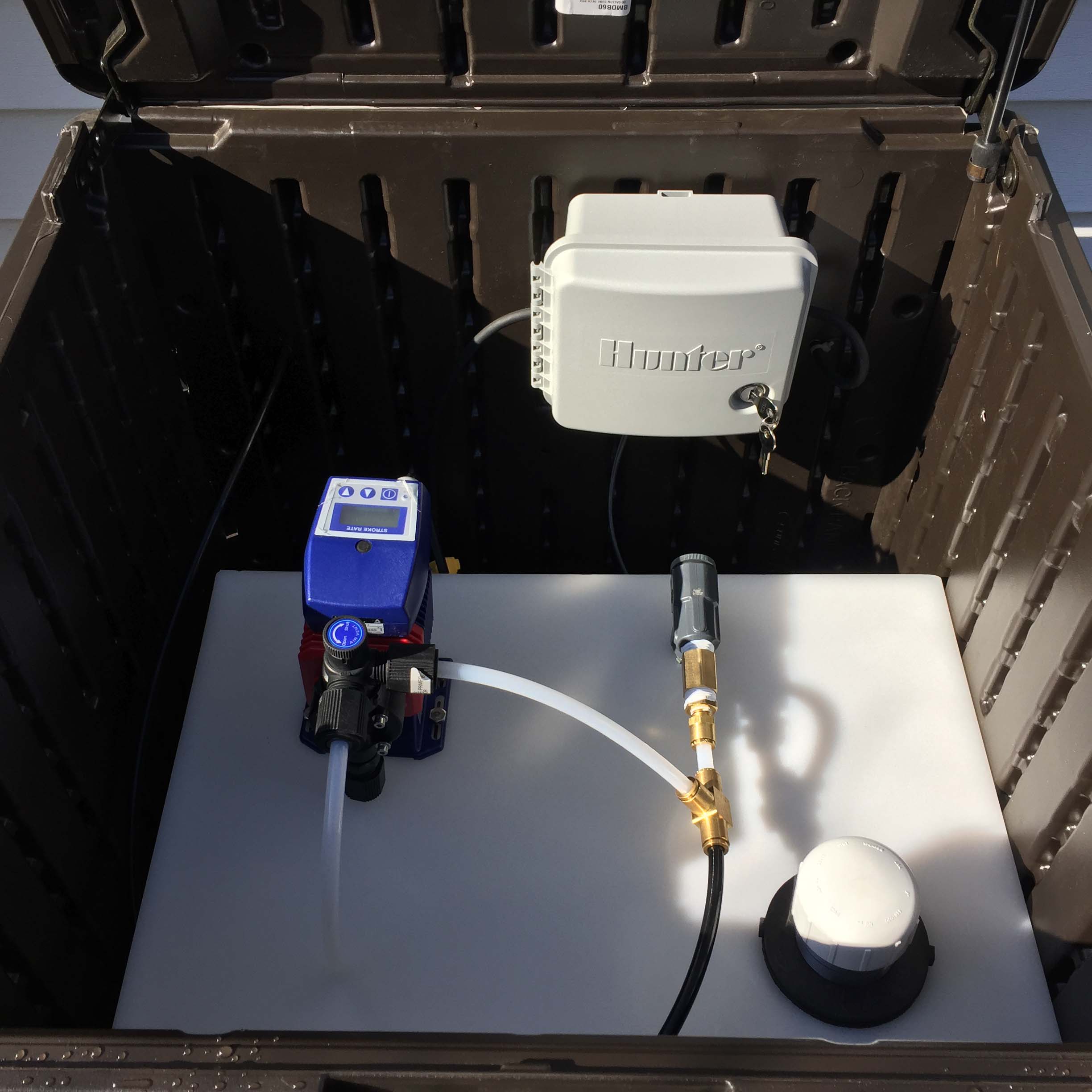 A 12 gallon container inside of the box is filled on a Bi-Monthly basis.